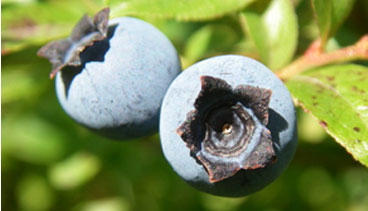 Blueberry season runs from mid-July to early September.
You can pick your own at our blueberry patch in Niagara
County (directions below) or buy blueberries at our farm
store, at our farmers' markets, and at the Wegman's Chili-
Paul, Marketplace, Pittsford and Geneseo stores.
Directions:
To get to the blueberry field from the Rochester area, give yourself about an hour. Take Route 390 north to the Lake Ontario State Parkway and drive west until the parkway ends. Turn right (west) on Route 18 and continue for about 20 miles, half a mile beyond the power plant. Look for a sign on the right that says "Russell's U-Pick Blueberries."
See Directions section for a map.